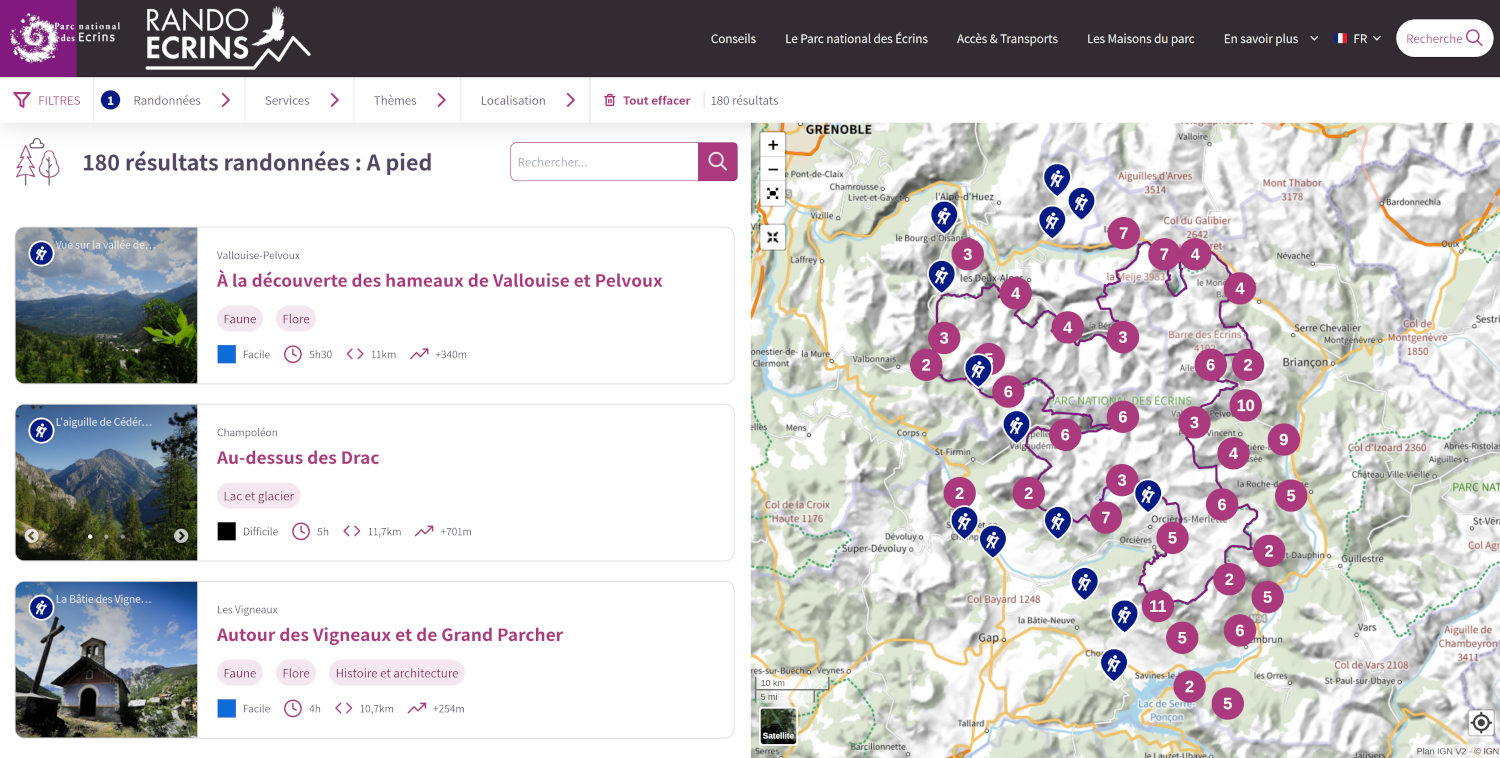 A true digital topo guide for your users
Trial version
Website dedicated to general public, Geotrek‑Rando allows the promotion of the territory thanks to publication of information entered by Geotrek-Admin. This platform highlights all touristic information as well as local tourism stakeholders.
Through a targeted search, the user finds all the information on hikes, outdoor activities, heritage, events, accommodations, restaurants ...…
With itinerancy capabilities, the Web portal facilitates the preparation of a hike in the best conditions: advice, descriptive texts, illustrations, Topoguides.
Itinerancy
3d representation of paths
Social sharing
A platform in line with your brand image